"Hookers Do It Standing Up" short-listed for Judge's Choice Award, Dublin Fringe
Fringe of the Fringe Award:  "Hooker, P.I."  San Diego International Fringe Fest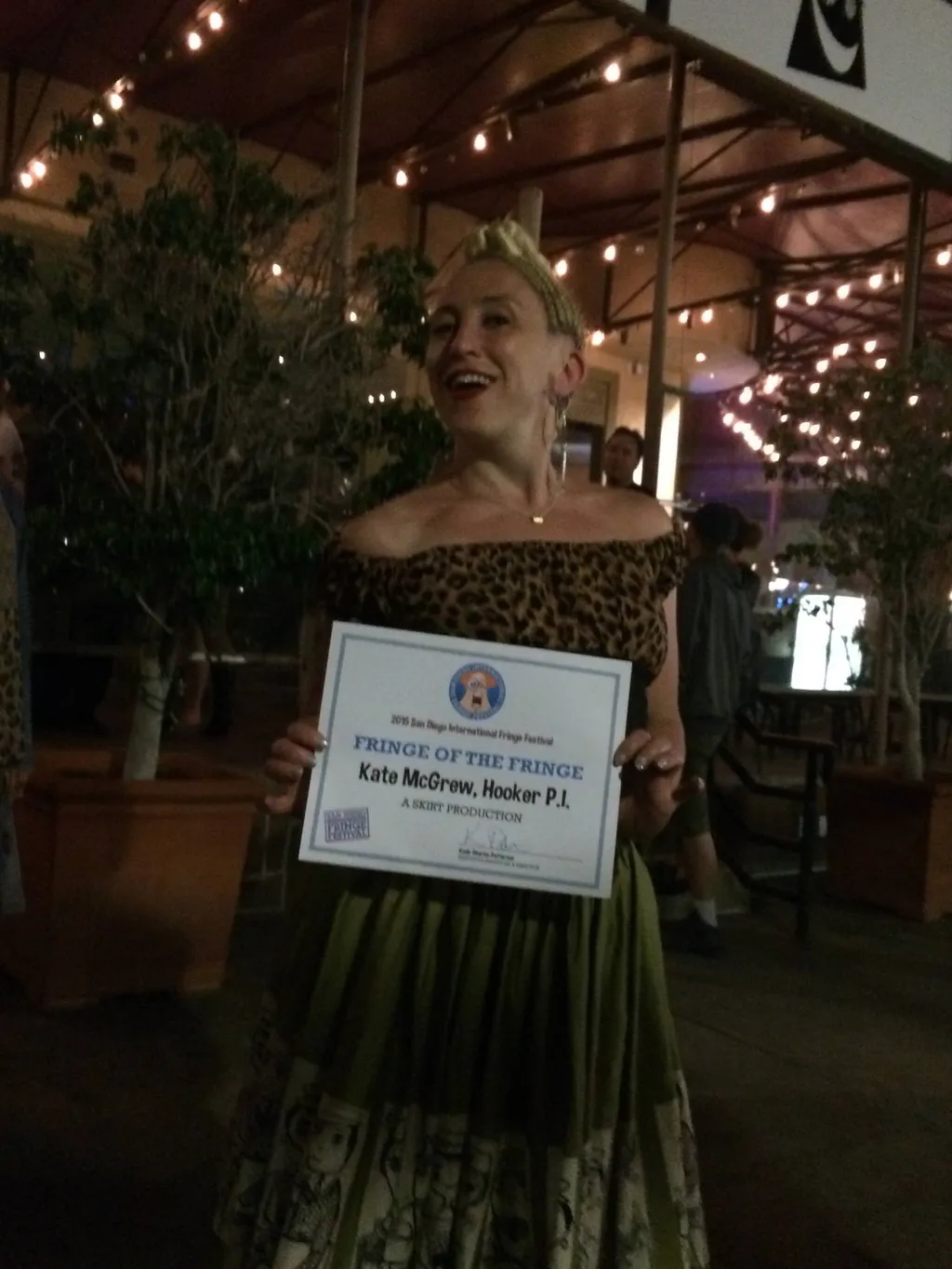 Fringe on Fire Award: San Diego Fringe festival


 Edinborough Fringe's BroadwayBaby * * * * REVIEW of Sweet Pang!:
"The frankly phenomenal powerhouse that is Lady Grew whipped the crowd into a frenzy...She deserves to be a massive star, and with this much talent to burn, she surely will be."
- Kilkenny Arts Festival
http://www.kilkennyarts.ie/blog/article/video-mixtapes-from-the-underground/

"Arts reviewing has seldom been such an unqualified pleasure."
4 STARS
- Marc O'Sullivan, Irish Examiner

 "If you are there, you are hers until she is done with you."

    - Andrew Blair, NONE Magazine